Event Details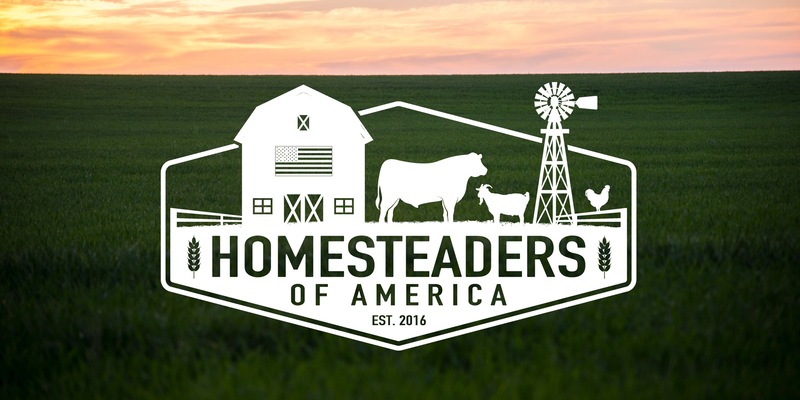 The Homesteaders of America conference is a self-sustainable conference of education and support for homesteaders across the United States and beyond. The 2017 conference will be held on October 11 & 12 in Fort Royal, Virginia. The conference will have multiple key speakers, demonstrators, outdoor speakers, vendors, food stands, and more!
SEE EVENT FULL DESCRIPTION:
https://www.eventbrite.com/e/2019-homesteaders-of-america-conference-tickets-50878440786
Here are just some of the details from their website:
Description
Welcome to the 2019 Homesteaders of America conference and fair!
We're working on something amazing for you for the 2019 conference, and we can't wait to share it with you.
Our conference is a two-day event on Friday and Saturday in October. There are in-depth Hands-On workshops the Thursday before the event, but they are not part of the conference. If you would like more information about attending one of those classes, please CLICK HERE.
Current line up:
Joel Salatin of Polyface Farm —
Chicken Butchering Lecture/Workshop
AND
Finances on the Farm Presentation
Jill Winger of The Prairie Homestead —
The Family Dairy Cow (dairy on the homestead)
AND
Cooking Like a Farmer: The Importance of Vintage Cooking Skills
Off Grid with Doug and Stacy — Off Grid Q&A AND Living Your Organic Life
Justin Rhodes — How to Set Up Your Best Homestead EVER With Permaculture Design AND How to Get Chickens to Do Most of Your Gardening
Kaylee Richardson (The Farm on Quail Hollow) — Sustainably Raising Homestead Hogs
Darryl Patton (The Southern Herbalist) — Wild Foraging and Herbalism on the Homestead
Ann Accetta-Scott (A Farm Girl in the Making) — A Farm Girl's Guide to Preserving the Harvest
Rose Duncan (Wholesome Roots) — Raising Dairy Goats on the Homestead
Janet Garman (Timber Creek Farm) — Raising Livestock on Small Properties
Jessica Sowards (Roots and Refuge Farm) — How to Become Efficient in Heirloom Gardening
Luke Marion (MIGardener) — Crop Selection for Year Round Self Sufficiency
Mike and Jeni Pratt (Pratt Family Homestead) — Tapping Maple (and other) Trees on Your Homestead
Joshua Draper (Stoney Ridge Farmer) —
Farm planning, fencing…and saving money by doing it yourself
AND
Build Your Own Chicken Feeder/Waterer in 10-15 Minutes!
Shawn & Beth Dougherty (The Independent Farmstead) — Passive and Low-Pressure Water Systems on the Homestead
Jeremy Chambers (Independence Acres Homestead) — Raising Meat Rabbits from Start to Finish
Jason Matyas (Beyond Off Grid & Seeds for Generations) — 1 Year of Food Production On A New Homestead: Lessons We Learned, Mistakes To Avoid, and How It All Applies To You
Mike and Lacie Dickson (The Fit Farmer) — Living on the Homestead in a Yurt